Happy Feet Dance Instructor
Years at Happy Feet: 14
Favorite Tap Dancer: Gene Kelly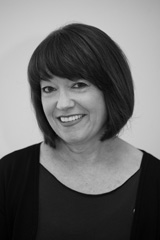 Sheri Bechelli has taught dance and performed professionally throughout northern California for the past 36 years. She has also taught dance and choreographed for several community events and dance schools in the San Francisco bay area.
Sheri began her study of dance at a young age with Lorna Fordyce in San Francisco, where she had extensive training in tap, jazz and the Cechetti method of ballet. Her experience also spans a wide range of other dance styles including Hawaiian, acrobatics and ballroom dance.  Sheri was on the faculty of the Lorna Fordyce Dance School in San Francisco for many years. She also danced professionally for The Lorna Fordyce Dancers which is where she met Cece.  Cece and Sheri enjoyed sharing this professional performing career during the late 1970's and 1980's.  In 1978 Sheri competed and won the title of Miss Dance of Northern California. The following year, Cece won this same competition and Sheri happily passed the title on to Cece. In 1998, Cece and Sheri together with a third partner, Patti Meagher, formed The Step Sisters, a Marin based tap dance trio who perform extensively throughout the bay area and twice had the honor of opening for Gregory Hines to a sold out Marin Center 2000 seat theater.
Sheri had been a guest teacher and choreographer for Happy Feet from 1985 to 2000 and became a full time member of the Happy Feet faculty in 2001.  Sheri is a talented instructor who teaches a wide range of age and ability levels from our youngest Tiny Toes students to our advanced teen-agers and adult students. Sheri's professionalism, superb talent as an exciting choreographer and love of dance are evident to every student and parent at Happy Feet.