Est. 1978
15 Montford Avenue, Mill Valley CA 94941 | 415.381.0811
Happy Feet Dance School, established in 1978, is located in Mill Valley California and is proud to serve the Marin County dance and performing arts community. Happy Feet offers a variety of dance classes in tap, jazz and ballet to students ages three years old through adult. Our Tiny Toes parent-child dance program is offered to students age two to three years old. The Happy Feet teaching staff is comprised of experienced professionals who excel in specific dance disciplines, but all share a common goal. Director, Cece Bechelli says, "Our goal is to provide a quality dance program where students learn to dance in an environment that is stimulating and exciting, while at the same time safe, warm, and welcoming. We believe in the physical, emotional, cognitive and social benefits of dance, and we personally place students in age and level appropriate classes where they will feel challenged, encouraged, joyful and ultimately successful in their pursuit of learning to dance." Because we offer over fifty classes weekly, we are accessible to students of all ages and abilities.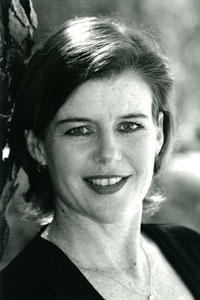 Information About our Classes
Classes start once a year in September and continue through the end of May.
For 3 and 4 year old students, we offer 45-50 minute classes, which include instruction in tap, jazz and ballet.
For students ages 5 years through early teens, we offer one-hour classes which include instruction in both tap and jazz. The students also learn ballet technique during the jazz portion of the class.
For older teens and adults, we offer one-hour classes in tap, jazz, and ballet. Each discipline is offered in a separate one-hour class.
Depending on age, class size is limited to approximately 12-15 students per class.
Appropriate dance attire and shoes are required. Information will be provided.
The yearly tuition is paid in two installments, the first in September and the second in February.
Tiny Toes Classes
We offer a parent/adult/child participation class for ages 2-3 year olds.
This is a 45 minute morning class.
This class is offered in either 8 or 10 week session, depending on our calendar.
No formal dance attire is required.
New Student Registration
Each year we create a new schedule. Please fill use our contact form with as much information as possible, so that we can place you in a class that will fit your schedule.

When you are ready to enroll we require a one-time registration fee of $30.00 and this will be refunded if we are unable to place you.
Registration for Happy Feet 2023-2024 Dance Year
We are currently accepting registration for new and continuing students.
Continuing students are grouped by age, years of experience and ability. New students are grouped by age.
See the Happy Feet Tuition Information here.
Away with paper forms! We're using a new, secure system to keep track of our students' important information. Log in here at the Parent Portal.
New Students: If you have questions please use our contact form here or email us.
View 2023-2024 Calendar here.
Happy Feet Dance School founder Cece Bechelli recently completed a master's degree in Humanities at [...]
Happy Feet Dance School - Cece Bechelli - Director and Caitlin Bechelli McSunas explains to [...]