Est. 1978
15 Montford Avenue, Mill Valley CA 94941 | 415.381.0811
Happy Feet Dance School, established in 1978, is located in Mill Valley California and is proud to serve the Marin County dance and performing arts community. Happy Feet offers a variety of dance classes in tap, jazz and ballet to students ages three years old through adult. Our Tiny Toes parent-child dance program is offered to students age two to three years old. The Happy Feet teaching staff is comprised of experienced professionals who excel in specific dance disciplines, but all share a common goal. Director Cece Bechelli says: "Our goal is to provide a quality dance program where students learn to dance in an environment that is stimulating and exciting, while at the same time safe, warm, and welcoming. We believe in the physical, emotional, cognitive and social benefits of dance, and we personally place students in age and level appropriate classes where they will feel challenged, encouraged, joyful and ultimately successful in their pursuit of learning to dance."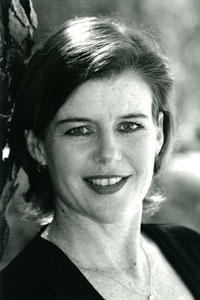 Cece Bechelli – Director
Registration for Happy Feet 2017-2018 Dance Year
We are currently accepting registration for new and continuing students.
Continuing students are grouped by age, years of experience and ability level. New students are grouped by age.
See the Happy Feet Scheduling Goals & Methods and Tuition Information here.
Away with paper forms! We're using a new, secure system to keep track of our students' important information. Log in here at the Parent Portal.
New Students: If you have questions please use our contact form here or email us.
View 2017-2018 Calendar here.
Happy Feet Holiday Hoofers performing for at the Redwoods!
Happy Feet Dance School - Cece Bechelli - Director and Caitlin Bechelli McSunas explains to [...]